smokenightmare asked: Do you have any tips for someone that wants to start a skin care routine
If you have no idea were to start I say look for a solid 3 part system to begin with and add products for your specific needs as you go along. 
Cleanser-find a cleanser that works for your skin type. Gel and Foam work great for oil, creams are best for dry skin types. Steer away from heavily medicated/ acne cleansers in the beginning. Sometimes the skin breaks out because of misdiagnosing skin type or over cleansing. Simply finding the right cleanser does wonders.
Serum/Treatment- Find a serum or target treatment that will focus on a particular skin concern you have. Serums are much more concentrated and can aid in changing skin condition. 
Moisturizer- Everyone needs a moisturizer,period. Find one that is oil-free, with an SPF of at least 30, no exceptions. The sun is your biggest enemy when it comes to aging and dealing with issues like hyper pigmentation/acne scarring. 
Start here and add products like eye creams, exfoliating scrubs, masks,etc once you get your skin focused in on a solid 3 part system. 
I love lines like Dermalogica and Kiehl's for beginners, they take a lot of the guess work out of skincare and the product selection is pretty amazing.
Try this online skin analysis at the Dermalogica website:
http://www.dermalogica.com/on/demandware.store/Sites-Dermalogica-Site/default/SkinAnalysis-Start
You will get product suggestions and some education on your skin too. ;-)
So Femme!!!! I hope I helped. 
missthickbitch asked: Quick Question. How do you feel about the African American makeup line Fashion Fair? Personally I love it and they stopped selling it here in WV where I live. Do you have any favorites or must haves? :)
I am not really familiar with the coverage and foundation products, but I just glanced over the website and I need to try a few, they look pretty amazing. I have tried a few lip products in the past and loved them. I find it's less guess work for me when i go to a line that has deeper complexions in mind. 
Love the Sam Fine Supreme Lip Color in Deep Suede and Moroccan Spice. I like the Lip Teaser in Vex too. But haven't tried anything else really.
I will definitely be looking into more Fashion Fair products, so stay tuned for some reviews in the future. 
thegirlwhoblockedherownsh0t asked: What's your opinion on Sephora lipsticks? There's one that Kat Von D released through them that I like the colour of (Foiled Love in Adora), but they're quite difficult to get here so I'd rather not make the effort if the quality isn't particularly great.
I haven't tried the Sephora lipsticks, but I have had decent experiences with Sephora's makeup in general. I have used many of the eyeshadows, mascaras, and eyeliners with decent to excellent results. The stuff is pretty affordable, so I say it is worth the risk. Also Kat Von D has a strong cult following, people believe in her products, me included. 
I will be sure to go pick up one of the lipsticks this thursday before I go into work for you guys and tell you what I think. 
mentalatelier asked: After stalking your page for a minute, you've encouraged me to up my makeup game even more. Great falsies tutorial. You're flawless <3
Thanks, I am happy to have inspired you, that's what it's all about. 
wtf-ame asked: in your opinion..what company has the best cosmetics?
I am a NARS junkie!!!!  I believe there are amazing products in alot of lines and it really depends on what you are going for. NARS works on so many levels whether it be comprehensive skincare, solid broad spectrum sunscreen in products, great color pay off and selection, or the wide range of foundation/concealer options. NARS is consumer and makeup artist friendly. 
llerret asked: You have to teach me the ins and outs of false lashes :( I can't do it! and I don't know what to get
Go for lashes that are thin with a decent amount of space between each lash for a natural look. Or even cut the lash in half and just apply falsies to the outer corner of your eye. 
Go for lashes with distinct clusters to get a wide eyed, super 60's, Twiggy type of look.
Try lashes that gradually get longer as they go into the edge of the eye for  sultry, full out drama. Not for the faint of heart.
I personally love the lashes below for daytime wear. The pattern is a bit messy, cris crosses a little, but looks more natural. Our lashes usually don't grow in thick and perfectly symmetrical.  These are far more wearable than they look. 
Here is a link to my tutorial on false lash application:
Anonymous asked: I just stumbled on your blog, and I just had to tell you how pretty you are!! I don't know much about makeup (I'm kind of scared, there's just SO MUCH types) but wow, you're just gorgeous!!
Thanks!!!! I appreciate the love!!!! I am definitely living the story of the ugly duckling, if you only could see me way back when, lol. 
randomgirlinschool asked: I always wanted to wear red lipstick but I never know which shade will go with my skin tone.. What would you suggest??? XD
I personally believe all shades are wearable for any person, it's just makeup so have fun. Confidence makes anything work, trust me . 
My favorite red lip products (especially for dark femmes):
Nars Velvet Matte Lip Pencils in Cruella and Damned- Love these two pencils mixed together to create a vibrant reddish hue with a hint on pink.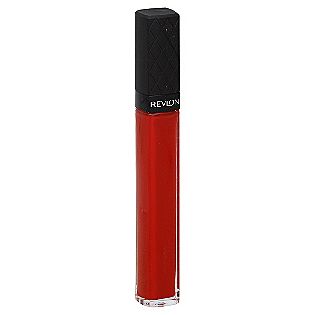 Revlon ColorBurst Lipgloss in Fire- This lipgloss has full out opaque color, very intense. Can be wore alone on on top of any lipstick. If you are nervous about red lips try lining the lips with a brown or deep plum liner and applying a light coat of this on top to give a slightly sheer red look. 
MAC Cremesheen Lipstick in Dare You- This a deeper more crimson like red, not as vibrant as shades like Ruby Woo, so really good for beginners. I find that the shiny finish to the lipstick reflects light for a more wearable red lip. 
Just remember to balance all of your lipsticks , especially ones that may seem to bit a bit off, with a flesh toned/brown/plum lip pencil. It is the ultimate tip for us colored femmes. 
Watch this:
http://www.youtube.com/watch?v=eTnifxGcmN8
Hope I helped. 
Be Bold, Be Femme!!!
baseballqu33n asked: so i'm a beauty advisor at a makeup counter and i definitely showed my coworkers your eyebrow strategies! love all your videos and can't even get over how gorgeous you are. keep doin' what you do. also are you working at MAC?
Not working at MAC. :( I really appreciate the love. I have been a bit lost in all of the beauty blogging and making videos lately. I have been wondering where i want to take all of this and your kinds words are truly encouraging.
Anonymous asked: Hey there! I just found your tumblr and am currently working my way through it. (: I just wanted some advice: I barely ever wear make up, but it's something that I've been thinking about lately. All I've ever worn up to this point in my 19yrs of life is some eyeliner and mascara, and not very often at that. What would you recommend for a beginner that 1. has very little natural eyebrow (VERY little) and 2. desires a natural look? Thank you!! You're gorgeous, honestly.
I went with tinted moisturizer,bronzer, and mascara when I first started to get into makeup. Bronzer seems easier to master, more mistake proof, and modern; so it's great for beginners. Tinted moisturizer is great to start with to ease you in to being more comfortable with applying coverage. Mascara is just a simple but extremely effective product that everyone should be using. 
I like this tutorial for thin/light brows. You could take her look  and soften it a bit, skip putting concealer under the brows, it will create a more made up look. 
http://www.youtube.com/watch?v=MR9-RwY9Na8
Product Suggestions:
Nars Pure Radiant Tinted Mositurizer SPF 30/PA+++- Love this stuff for day to day use. You get sun protection, hydration, and good (but not too much) coverage all in one step. 
Maybelline Dream Fresh BB Cream- This is a much more affordable option and takes some of the guess work out of picking your shade. The cream adjusts to your skin tone. Love the SPF, also!!!!!
NYX Cosmetics Tango with Bronzing Stick- Great price point and the cream formula makes it much more mistake proof than a powder bronzer. 
fiendishsarah asked: Hey beautiful, I'm kinda new to the "higher end" makeup and tools and decided to upgrade my current brushes because they're not the best quality and I want to invest in something that will last me a long time! I've heard mixed things about Sigma and they seem to have a wide variety of brushes for a pretty good price. Do you know if they're any good? If so, is there a difference in the quality of their different sets? Am I better off going for MAC or Sephora brushes? Thanks for the help! <3
I think Sigma brushes are a decent quality for standard day to day and some special occasion makeup. The major differences in brushes lie within the hair/fibers used. Good quality brushes work better in the sense that they make your job easier. I find that when I work with great brushes blending and technique are as vital. If you are using good technique and somewhat decent products the Sigma brushes will be a great addition to your collection. No matter what you buy or what you use, with makeup you gotta learn to make it work for you. 
timeprince asked: You are so freaking stunning!
I am just a reflection of all your fierce femme-ness. Thanks for the love. 
a-m-g1996 asked: i think its really awesome your a guy and have a make up line blog i just wanted to say that your brave and very gorgeous male(:
Thanks, miss. I am only as brave as the people who support and love me, I am nothing without them. 
poppy-taylor asked: Hi :) I'm a makeup artist/photographer and just came across your blog and wanted to say it's beautiful! I've followed of my main/personal blog but I also have a beauty blog misscaite(.)tumblr(.)com. Feel free to check it out! :) Much love, Cait xx
Great blog and you are so gorgeous, i love it. So Femme!!!
Everyone should be following:
The blog is by far one of the best on tumblr, please support, NOW!!!!
cortierose asked: what is ur favoirte skin care product
I can't narrow it down to one and I like using full skincare systems because you need more than one product for amazing skin usually. My favorite skincare system is from NARS Cosmetics by far. A few products from other lines that stand out would be :
Gorgeous Facial Moisturizer by Lush Cosmetics
Enbrightenment Brightening Correcting Serum by Aveda 
StriVectin-SD Eye Concentrate
All Day Oil Control Lotion by Jack Black